Keep Your

Containers Moving
Whether you are looking for immediate drayage services or want to get your upcoming loads booked, our nationwide drayage network will provide the support you need.
Same Day Drayage Quote
Fill out your shipment and contact information to request a free same-day drayage quote. Our team will provide you with a quote and get your next load booked.
Questions?
Reach out here and we'll be in touch.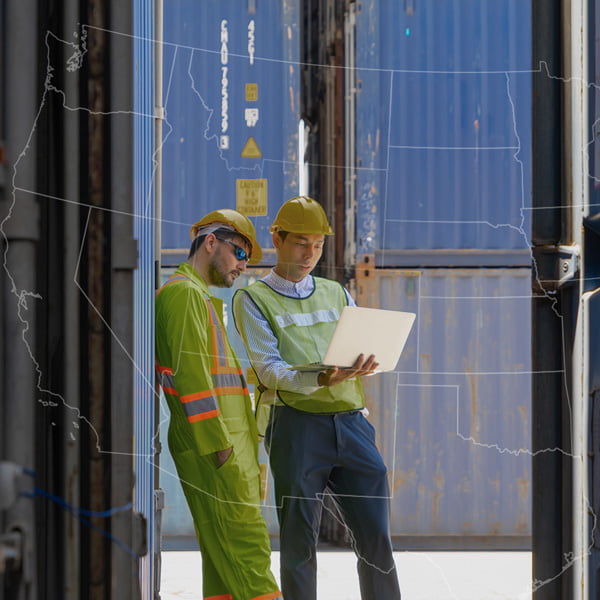 Why NTG?
Drayage is one of the most complex moves in transportation.
Our team of experts is here to simplify the process. When you partner with our team, we handle:
---
Tracking: Container trucking arrivals
Scheduling: Container drayage pickups
Paying Fees: Detention and demurrage fees (if applicable)
Moving Freight: Transloading or cross-docking
Storing: Temporary or long-term
Delivering: To your destination
By the Numbers
What sets NTG apart from other drayage companies?
Speed

We'll provide you with same-day drayage quotes

Capacity

We maintain a drayage directory of 80K contracted carriers, 850K drivers and 5K warehouses for storage

Technology

Our real-time technology monitors incoming containers, last free days and more

Support

We provide 24/7 customer support and visibility throughout your drayage movements

Choose NTG
Drayage Solutions
Simplified
Get your containers delivered on time and on budget.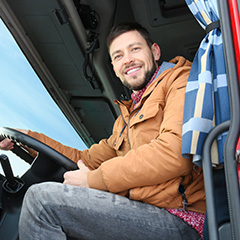 Want to become a NTG Drayage Carrier?
Sign up here to be added to our network of over 80,000 carriers and one of the largest drayage shippers in the U.S.A.
Drayage Shipping 101
Still unsure if drayage is what you're looking for? Here's some relevant information to help you understand the services that we offer.
---
What is Drayage?

Drayage is generally defined as shipping goods (usually a container) over a short distance by truck. In today's transportation industry, drayage is tightly connected with containerized shipping. Drayage is the task of getting containers from port or rail terminals to or from intermodal connections. Containers are crane-lifted onto a chassis and attached to a truck for transport.
What is the difference between drayage and freight?

Drayage is a short part of a longer overall move, such as moving freight from port to truck or port to rail. Freight is defined as the bulk transportation of goods, typically over a longer distance, either by ocean, air, or land.

Key Terms to Know:

Drayage: To haul a consolidated shipment (usually a container) on a chassis
Power unit: The cab and engine portion of a truck designed to connect to a chassis
Chassis: A wheeled undercarriage on which containers can be hauled
Last free day (LFD): The last day a container can sit in a yard before storage charges apply
Detention: The "rent" for keeping an empty container beyond its free period
Clearing: Settling all the paperwork to get a container out of a port
Intermodal: Connecting different transportation modes to move goods
Our drayage shipping tips

Plan Ahead: Ships and trains carrying your container will give you a window of a few days to pick up your cargo. To avoid costly charges like demurrage, detention, or extra chassis rental days, be sure to line up your drayage carrier or work with your transportation partner to ensure your container will be picked up within that window. Until you know when your container will arrive, be sure to share as much information and documentation as you have with the carrier or transportation partner managing the pick-up.

Experience is Key: Working with an experienced carrier or transportation partner who knows the port from both a physical and procedural perspective is critical. This will ensure smooth and timely pick-up and release of the container. If you are working directly with a carrier, make sure that you give them notice to retrieve the container as soon as it arrives. If you have a transportation partner managing your drayage shipment, they will be able to track your incoming containers to appropriately coordinate pick-up.

Return the Container: If you are managing your own drayage moves and using the container to carry goods to their destination, you must ensure the container is returned to the port of origin to close out the move. This is ultimately the carrier's responsibility, but you can simplify the process by providing the necessary paperwork and documentation.
Our drayage shipping options

Transactional Drayage is our offering that you have read about on this page. This service fulfills your immediate need for container capacity and transport. As a summary, transactional drayage offers same day drayage quotes and shipments, drayage carrier and chassis program capacity, container tracking, scheduling and pick-up, warehouse solutions for short-term or long-term storage, cost avoidance (fines & fees), and delivery.

Managed Drayage is a program that we offer to fulfill your organization's need for a consistent drayage solution, versus booking single or multiple shipments with our brokerage. This offering includes contracted container capacity and consistent carriers, visibility into all container shipments and last free days, proactive planning, scheduling and payments, and cost avoidance (fines & fees).

Looking for more information? Read more about drayage on our resource page.